4 tags
I SUCK.
At some part of this year, I prayed for God to humble me, that's when He started revealing some weaknesses about me. Slowly He would point out something about me that I thought I had already perfected or thought I didn't need to work on anymore. One by one He would just continue to reveal these things about me, some more painful to realize than others, some easier to "fix" than others. There was a...
4 tags
"I want a boyfriend..."
If we cannot fall in love and maintain a steady relationship with the most perfect and good thing that exists, God. then how do we expect to start a healthy and loving relationship with something that is imperfect and by nature bad, humans. Falling in love with God first, so we know how to love another. Being complete and fully satisfied in Him, so He can bless us with someone who can complement...
Watch
jlchinn: David Platt- Urbana 12 Why does it take Americans SO much to get excited about Jesus?!
the thoughts that have been lingering in my mind...
When I become aware of his never ending presence, I just can't help but be in awe.  When I do something stupid, funny, or clumsy and think of how He's laughing at/with me, I just cant help but smile.  When I lose my apathy towards the cross, I just can't help but be thankful and humbled.  When I listen and read His words, I just can't help but be inspired.  When I see the beautiful things He...
set apart
 I went on a short trip to Yellowstone; it was amazing to see God's creation and beauty in nature, but I'm not here to talk about that. :p I wanted to talk about this guy that went on the trip with us! My cousin brought her fiancé on this trip with us. His name is Kris. He is one of the nicest and most willing guy I have gotten to know… one catch he's not a Christian. You're probably like okay …...
He IS talking to us, we're just not listening...
People complain about how we cannot hear God talking to us or how we have never heard him speak to us… The problem is not Him not talking to us… the problem? we're not listening to Him!  In a way we make it seem like we don't want to hear God with all the busyness that we constantly surround ourselves with and the distractions we allow in our lives.  Have you ever...
YOU FORGOT MY BIRTHDAY?! D:
People freak out when a friend forgets something important like a birthday… so if God is important then why do we not freak out when we forget Him? God is the most almighty and powerful thing there is. He has the power to end our lives with the blink of an eye. We need Him, we say we love Him, we live our lives for Him…  YET we find ourselves forgetting him so easily.  why?! We get so...
"Life is simple; love God and love others… too bad humans added so many..."
– jl<3
"i am an apple surrounded by oranges."
– ak
"When everything else changes and fades, Lord, you remain."
– ak
"Lord, have all of me. I want to surrender completely to you."
– ak
"Why don't we live like God is really REAL?"
– inspired by ec
"why do you do the things you do?"
"It's easy to use strong people, but Him using the weak for something that..."
– ak
"I don't say this enough, THANK YOU LORD, for everything! (:"
– ak 
just a thought
everyone has eyes, but not everyone sees. everyone has ears, but not everyone listens. everyone has a brain, but not everyone thinks. everyone has a heart, but not everyone LOVES. everyone has one God, but not everyone believes.  
"In the arithmetic of love: 1+1= EVERYTHING."
– spirit 105.3
"In certain situations, the only thing we can do is PRAY and that's what I..."
– ak
Who are YOU to make such a bold assumption about me? I know who I am and most importantly God knows who I am. My identity is based off of my relationship with Him, so whatever you are assuming is obviously flawed.  
you give and take away, but my heart will choose...
Through the dry seasons, I see how much water HE has. Through my constant failures, I see how perfect HE is. Through my sinful human nature, I see how pure and holy HE is.  Through my weaknesses, I see how strong HE is.  Through my anger and judgement, I see how loving HE is. Through my limited views, I see how unlimited HE is.    (add more later…)
"Can't stop smiling, God is just so amazingly amazing! <3"
– ak
"Being a Christian is not about perfection, it's about progression."
– ak
"Don't take advantage of God's grace and forgiveness by doing..."
– ak
random thought
The closer you get with God,  the more you see how currupt the world really is, the more you see it the more you realize how much you need Him.  
"LOVE is everything. God is love. GOD is everything."
– ak
Instead of forcing myself to change, all i need is to love God and with His love, i naturally start to change. 
it's okay they can't see me !
 "As long as you don't do it in front of me it's okay. As long as you don't get caught it doesn't matter. As long as no one stumbles in their walk with Christ i'm fine", when really it's not, because God is always watching and that is what really matters.  "For God will bring every deed into judgement, including every hidden thing whether it...
"God isn't interested in your comfort,but in your character."
– ?
"God never says, "oops!"
– David Ring
quarrellings
you can think you're right as much as you want and the other person can think the same thing, but in the end it really doesn't matter who's "right." "A servant of the Lord must not argue. Instead, he must be kind to everyone, teachable, willing to suffer wrong." - 2 Timothy 2:24
"For God has not given us a spirit of fear and timidity, but of power, love, and..."
– 2 Timothy 1:7
"in the process of making GOD my first, my priority… my EVERYTHING."
– ak
"I do not understand what I do. For what I want to do I do not do, but what I..."
– romans 7:15
"If they don't do it now, what makes you think they will do it later?"
– ak
"Don't waste your time on people who aren't willing to waste their..."
– ak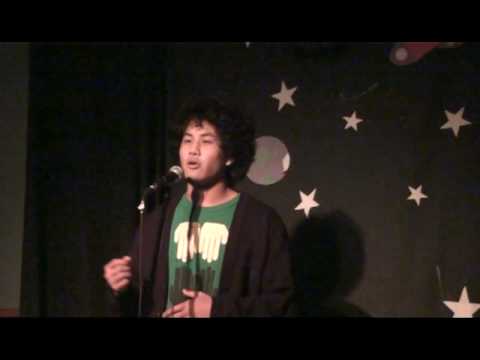 "It's as simple as this: LOVE > hate."
– ak
long replies suck.
Ever texted someone and they took forever to reply especially when you needed to know something important or you needed the answer at that very moment? Or ever had a short conversation for like 5 minutes and the other person just left you hanging and didn't reply until the next day?  Or maybe even had an intense conversation for the whole day and then the next few days or possibly even...
It only takes a spark to start a fire, be that spark.
"Once you learn to LOVE God honestly, humbly, and wholeheartedly: everything else..."
– ak
"My dear brothers, take note of this: Everyone should be quick to listen, slow to..."
– James 1:19
"time to walk the talk."
– ak
"Wounds from a sincere friend are better than many kisses from an enemy."
– Proverbs 27:6
the heart.
 7 … The LORD does not look at the things people look at. People look at the outward appearance, but the LORD looks at the HEART. -1 Samuel 16:7
"I know Jesus is the only thing that can fill the holes in my heart, so why am I..."
– ak
Christians, my brothers and sisters in Christ: We know the truth. We have a book that has the answers to life's hardest questions. We have something that can save people even in the worst conditions.  We know what we have to do. soo.. what are we waiting for then? what's holding us back from achieving our purpose in life? what's stopping us from manifesting God's glory...
WAKE UP!!!
Cozy and comfortable you lay on your warm bed, relaxing, not doing anything but laying there.Let's face it. Everyone loves to sleep. Especially during the week days when we have school, but we can't sleep forever. There are times where we just got to suck it up and wake up and do what were suppose to do. Whether it's work, school, or taking the steps toward achieving the purpose...